Senate Affairs, Academic Programmes and Planning
Vision
A leading Department in the Provision of enabling environment for pursuit of academic programmes and Secretariat Services to the senate.
Mission
To provide a conducive and an enabling environment for academic programmes by ensuring adequacy of teaching & learning facilities and smooth operation of the senate office.
Core Values
Integrity, Responsibility, Professionalism, Creativity, Team Work, Equity, Tolerance, Meritocracy and Transparency.
Our partners/ stakeholders
Our partners and stakeholders include:
• Students
• MksU staff
• MksU Alumni
• Parents/guardians
• Sponsors
• Regulatory Bodies
• Ministry of Education
• Primary and Secondary Schools
• Other Ministries, Departments and Government Agencies
• County Governments
• Local community
• Other institutions of higher learning both local and international
• International Organizations
• Citizens
The functions of the Head, Senate affairs department are:
• Coordinating the provision of teaching and training venues in liaison with the time tabling officer
• Ensuring that teaching and training venues are clean and well maintained
• Provision of the public-address system and overhead projectors for lecturers and other university functions
• Coordinating the preparation and publication of the University calendar, prospectus, catalogue and Almanac
• Preparation of semester dates for programmes of Machakos University
• Coordinating senate matters, preparation of agenda documentation and minutes and safe custody of the same
• Serving as secretariat to the graduation committee meetings
• Facilitate the availability and arrangement of seats in the graduation square
• Facilitating the availability of adequate academic attire for graduation ceremonies
• Distributing graduation attire to schools for issue to graduands
• Ensuring that all graduands return the academic attire after graduation and then clear them so that they may collect their certificates
• Facilitate borrowing out and return of gowns
• Facilitate the election of deans of schools
Senate Affairs Departmental clients expect:
• Quality and timely services
• Confidentiality
• Friendly and courteous staff
• Respect for human dignity and rights
• Transparency and equity on service provision
Our service delivery standards
Our clients and stakeholders should expect high standards of service delivery. We shall endeavour to provide services as follows:
• Attend to visitors' enquiries in a respectful manner within five (5) minutes;
• Respond to written enquiries within fourteen (14) days;
• Handle customers' complaints within two (2) weeks;
• Give notice of 14 days for scheduled meetings to customers, stakeholders and clients;
RIGHTS OF CUSTOMERS
Our customers are entitled to:
• Free enquiry for services,
• Confidential handling of information,
• Access to relevant non-confidential information and feedback,
• Courteous and timely response to requests, complaints and enquiries,
Obligation of Customers
• Familiarise and conform to the rules, and regulations of the University,
• Treat our staff with courtesy and respect
• Give their views on how they perceive our services
• Be open and honest.
• Respond to inquiries without delay to enable us to give them timely response,
• Avoid confrontation.
About Us
Mission
To provide a conducive and an enabling environment for academic programmes by ensuring adequacy of teaching & learning facilities and smooth operation of the senate office.
Vision
A leading Department in the Provision of enabling environment for pursuit of academic programmes and Secretariat Services to the senate.
Core Values
Integrity, Responsibility, Professionalism, Creativity, Team Work, Equity, Tolerance, Meritocracy and Transparency.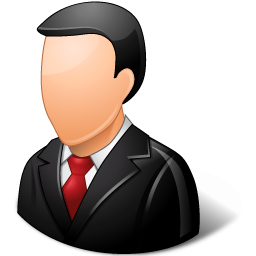 Message from Head of Senate Affairs
The Office of the Head senate affairs, academic programmes & planning is concerned with ensuring adequacy of teaching and training facilities in the university and provision of administrative services to the senate, among other duties. Through this Service Delivery Charter, the office commits itself to put in place mechanisms to continuously monitor the adequacy of…
Members Of Senate Affairs,Academic Programmes and Planning